Mixed media projects competition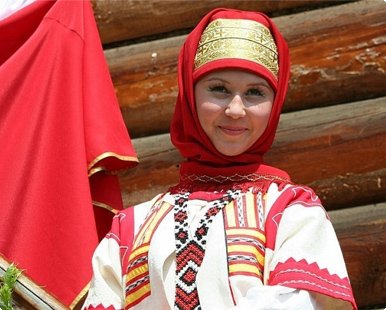 The mixed media projects competition is conducted in the context of the international Internet-project "The Dialog of Cultures" in April – June 2013.
The main regulations of the competition
Make everyone acquainted with culture, traditions and customs of your place, of your nation. Find more interesting things about other cultures, get acquainted, find friends, communicate with people all over the world.
The registered teams of competitors may send their project works on one or several topics, which are offered.
The winners in each nomination will be elected by the Internet voting by show.
The topics of the mixed media projects competition
"The Garland of Recipes"

Make a photo or a video master class of cooking a national dish. Explain how this dish should be cooked, tell us a short story about how the dish appeared, what did it meant (if it really meant anything), when is it usually cooked.
Watch other master classes of the other teams and choose one dish to cook it. So you can choose one or several dishes of other nation's national cuisines.
Give a small party, where you can tell to your friends, classmates, parents, teachers about the dish, you will be eating, about its history and traditions, connected to the dish in the other culture.
Send us photos and videos of your party. Your Photos and videos should be sent in the project's section of children and teenager's actions "Children enlighten the world"

"Music – National Soul"

Choose any national song of the place, where you live (your country, your city, your village).
Sing this song and film a music video to this song.
Participate in the Internet voting by show and choose the most soulful, the most cheerful, the most patriotic or the most solemn song.

"The World on a Palm"

There are amazing and beautiful places in every country, but some of them a well-know and popular and the other ones are deserted and forgotten. These places a far away from the well-trodden tourist routes, nevertheless they are very marvelous and remarkable.

Make your own excursion about the place where you live. Tell us more about the unknown places. You can make a photo or a video excursion.
Write a short explanation why you choose the places, write some interesting facts about them.
The best excursions will be chosen by the Internet voting by show.
The participants of the competition
Students of 7 – 11 age
Students of 12 – 14 age
Students of 15 – 18 age
The participating in the competition
A team including 3 – 5 people
The time constraints
Till May 14, 2013 inclusive – online-registration of the teams
Till May 15, 2013 inclusive – submission of the works
May 16 – May 25, 2013 – the Internet-voting
May 20 – June 3, 2013 – the work of the pedagogical committee
You can ask all questions connected with participating in the Internet-project by
e-mail
or by the phones (4852) 32-88-91, 30-29-62.